luxury 2X compact mirror for secret Santa gift christmas gift stocking filler
Our stunning personalised compact mirror is the perfect accessory to add to any girls and lady's hamper or even gift on it's own.Available in rose gold and gold; the outside is with clear plastic protective film on both sides to avoid any scratches. One side of this high-quality compact is a standard mirror, while the other is a magnifying mirror. It's held closed by a push-button latch. Choose gold, silver or rose gold.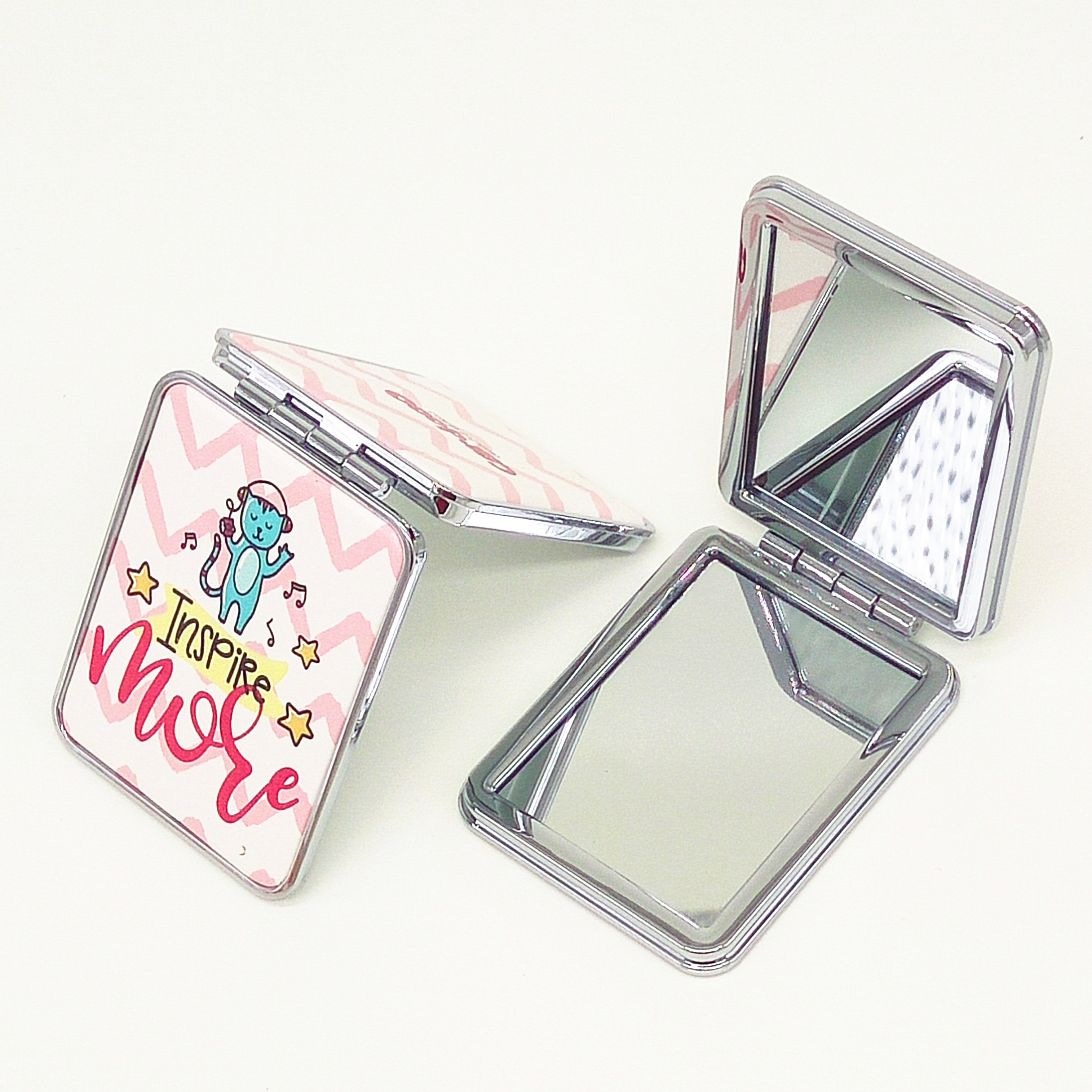 The makeup mirror can be arbitrarily stay in any angle and it can be opened maximum in 180 degrees, the humanized design make your make up more easier and convenient.
HOHA specialized in various mirrors, like metal compact mirror, led cosmetic mirror, plastic makeup mirror with lights etc. Their makeup mirror is not only stylish, refined, beautiful, practical, convenient, but also of good quality and price concessions! Makeup mirror is a good gift for sisters, wife, female students and female colleagues or other female friends!
It is available to order mirrors according to customer-supplied sample or drawings for custom made, custom hotline: +86 159 2072 8666 【WeChat】, e-mail: shirley.hoha@foxmail.com