fanny cosmetic purse mirror make your guests with these stunning
Our compact mirror features a stainless steel case that is hinged for easy opening. The top with custom made design by high quality transfer printing . The case opens to reveal a 1x mirror and a 2x magnified mirror.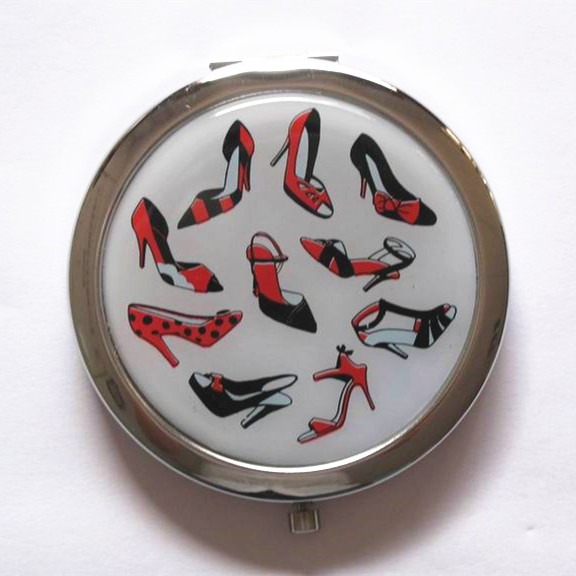 Size 70mm dia.
High class metal case in chrome/ gold/ rose gold/ antique gold/ silver plating
Both sides have a textured mandala design
Push button closure with hinge for easy opening
2 mirrors inside, 1x and 2X magnification
The makeup mirror can be arbitrarily stay in any angle and it can be opened maximum in 180 degrees, the humanized design make your make up more easier and convenient.
Purse pocket mirror can be personalized with a design created by you to match your event. The design is screen printed onto the cover with amazing accuracy and detail. Use our unique Design Tool and choose from a huge range of color combinations, themes, titles and border styles to match your event. The mirrors come bulk packed.
Makes a great favor for any type of event from bridal showers, to business parties, garden lunches, anniversary and birthday celebrations.
It is available to order mirrors according to customer-supplied sample or drawings for custom made, custom hotline: +86 159 2072 8666 【WeChat】, e-mail: shirley.hoha@foxmail.com