Mica printed makeup mirror allows you to easily check each eyelash from a variety of angles
For women, the makeup mirror is a must-have item that can't be underestimated. It is like a loyal servant, letting you check your makeup anytime, anywhere, and approaching perfection. Open the mirror to less than 90 degrees and insert a finger into the hole.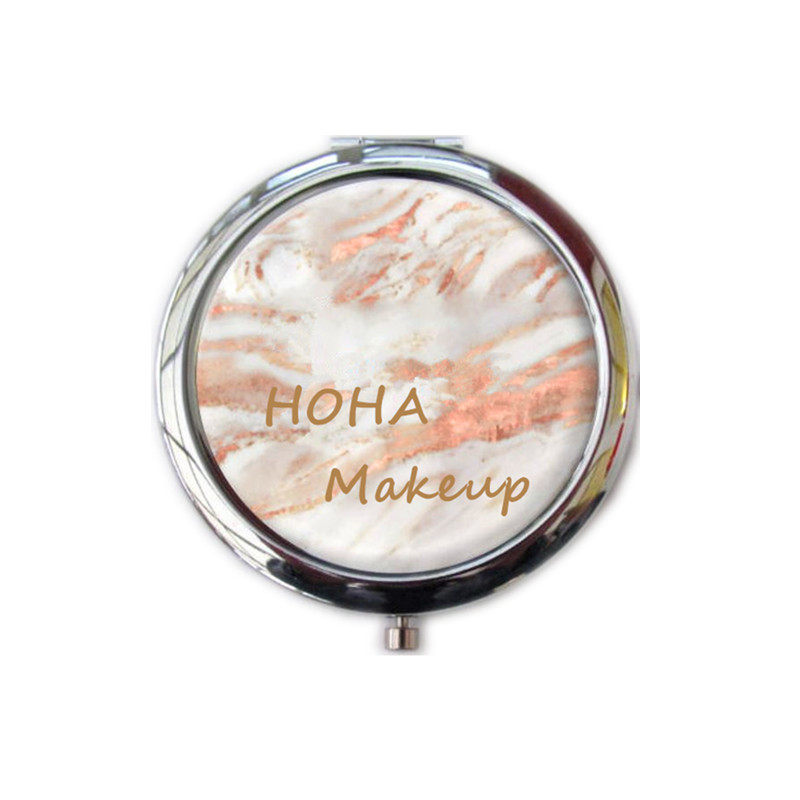 The side of the eyebrow, the corner of the eye, etc., which are not visible, can also be seen. If you are an eyelash madman and are very concerned about the curling of the eyelashes, this small mirror allows you to easily check each eyelash from a variety of angles.
The mirror has been specially treated with dust and dirt to ensure a long-lasting finish. Even if you are not a golden woman, its gorgeous rippled shell appearance will make you unable to stop. This design is not only eye-catching, but also anti-slip function, the designer's delicate mind fully reveals. The split mirror design is also a large and enlarged design, and the use of high transparency glass without impurities, make the face and makeup look more realistic.
The surface has been specially treated to make the mirror difficult to scratch. Because of the small size, the mirror can't take care of the whole face, but the details of care are enough. Put it in the bag, even in your pocket, and make eye makeup and lip makeup at any time. Some people need two hands to cooperate when making up or wearing contact lenses, and then they can't take care of them with a mirror. At this point, this mirror is perfect for you! It's small enough to carry around, and the lid can be folded 90 degrees in reverse, placed steadily on the table, freeing your hands.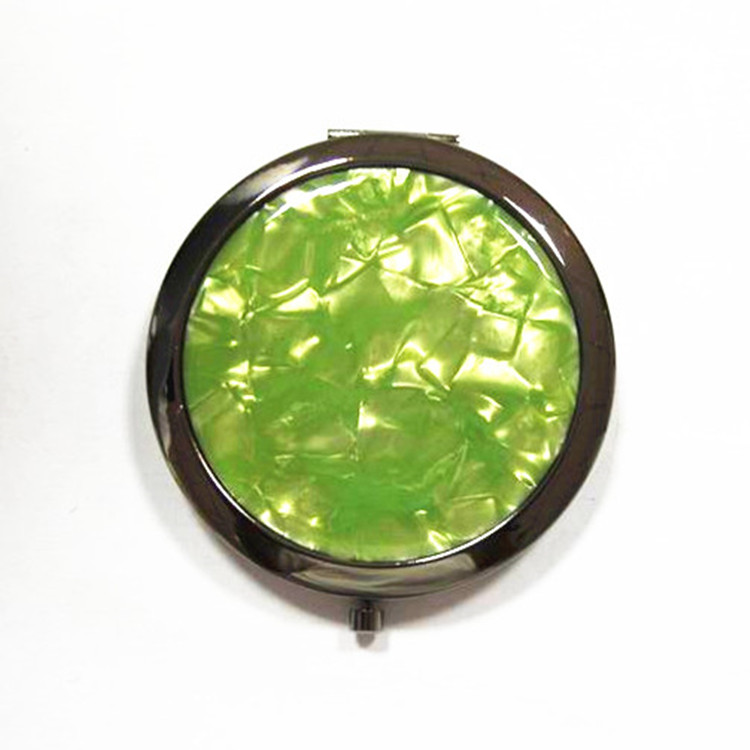 Moreover, the mirror has anti-fog function, and the breath is on the mirror, and the aerosol will quickly shrink and disappear, which is very suitable for winter use.
The use of portable vanity mirror is: 1: Morning time 2: Shopping mood 3: Luxury cocktail party 4: Professional makeup 5: Sweet date 6: Leisure time 7: Small accident 8: Interview makeup
It is available to order mirrors according to customer-supplied sample or drawings for custom made, custom hotline: +86 159 2072 8666 【WeChat】, e-mail: shirley.hoha@foxmail.com